Solutions
Nellsoft has built a portfolio of proven technologies from respected vendors. We've selected products that can fit any needs but also that can be integrated with each other. Our NAC works with our vulnerability management solutions, our firewalls and our SIEMs for instance. Our vendor independent approach also gives us many solutions for each topic. We always advice for the solution we believe will serve the client best.
Vulnerability management
Vulnerability management is an important process in cybersecurity. It is a quality assurance process to minimize entry points an attacker can use. It levels up the security posture. It ensures that blatant errors and low-hanging fruits are remove. Did you know that most successful attacks exploit a known weakness that would have been detected and corrected with the right vulnerability management solution?
QualysGuard
QualysGuard is a SaaS based vulnerability solution that delivers vulnerability management, hardening management and web application scanning, among others. As SaaS solution, it is fast to deploy, and integrates well into distributed environment. In our tests, its scanning engine probably is one of the best in the world.
Contact us to get a demonstration

Nexpose & InsightVM
The vulnerability management solution you need for onsite deployment. It can scale and support large enterprise deployments. It is fairly simple to operate and require little operation overhead. Its scanning engine has also proven to be among the best out there.
Contact us to get a demonstration
AppScan
AppScan is a complete suit for application security testing. It is a leader in the Garnter magic quadrant and covers all the needs of an enterprise: SAST, DAST, IAST, etc… It is available as an on-premise solution or in the cloud.
Contact us to get a demonstration
Microsegmentation
Microsegmentation defines all network traffic filtering performed outside a router or a firewall. It can be done inside VLANs or at the host level. It brings network segmentation to the next level by providing visibility, simulations of actions, alerting and of course blocking action in part of the network impossible to reach with the traditional firewalls.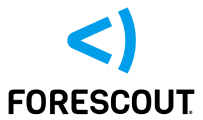 vArmour
vArmour Application Controller provides visibility on application traffic: who connects where or which device communicates with which one. The questions are simple but very difficult to answer in today's IT landscape, especially Cloud environments. This is where this technology can help you.
Get a Demonstration
eyeSegment
eyeSegment is a complete microsegmentation solution. It provides all the tools needed to understand the network traffic and simulate the security policies. It also has a wealth of blocking actions and is network infrastructure independent.
Get a demonstration
Privileged Access Management
The ultimate goal of an attacker is to gain control of a privileged account. They are the keys of the castle. Controlling them provides unlimited access to the environment. It is essentially game-over at this point. Privileged Access Management solutions protects those critical accounts what ever they are: IT systems root or domain accounts, application account but also critical and highly visible communication applications such as twitter, facebook, Instagram and all the social network businesses use.
Password Safe
Password Safe protects privileged credentials by safeguarding access to account passwords and SSH keys, no matter what they are: systems or applications accounts. It provides a complete audit trail, password rotation, session monitoring and termination and discovery capabilities.
Get a demonstration

Secret Server
Secret Server is a complete privileged account management solution providing credential protection, password rotation, service account management, session recording and many others. It is available as an on-premise or SaaS solution with exactly the same user interface and feature set.
Get a demonstration
SIEM
Even if they are sometimes purchased too early in the game, SIEMs remain a key component of a comprehensive IT security practice. They provide a second line of defense by analysing in real time security events across the whole company.

InsightIDR
InsightIDR is the fastest SIEM to deploy and operate fully. It provides out-of-the-box what must always be configured and twicked during months by other SIEMs: the understanding of which events help detecting a successful intrusion. It is a SaaS solution at a fair pricing. It has by far the best RoI in the SIEM market.
Get a demonstration
USM Appliance
AlienVault is available as open-source, on-premise or SaaS solution. It has a very rich feature set and has no other competition at its price point. If you have a small environment to protect with 25 to 100 servers or if you have a limited budget, it is a solution to consider.
Get a demonstration
FIREWALL – VPN – SD WAN
Fortigate
With 33% market share worldwide, Fortigate is the most widely used UTM firewall. They have an incredible feature set and dazzling performances thanks to hardware acceleration. They can cover all the perimeter and interconnection security tasks: firewalling, VPN, SD-WAN, AV and anti-spam, load-balancing and many other use cases.
Get a Demonstration
END POINT PROTECTION
Kaspersky Endpoint Security
Kaspersky has been the leader in virus detection for almost 2 decades now. It has consistently been ranked in independent virus detection tests and has less impact than other products on the operating system.
Get a Demonstration